Club Rental Possibilities
Rental Inquiry
If you have any questions or want to schedule a party please send us a message.
Rentals
Whenever you plan a party you spend more time setting up and cleaning up than the actual length of the party. Let Paradise Manor host your next function. Our club can is a great place to host your next birthday party, family reunion, baby shower or company crawfish boil. The club can be rented out in many different ways. We will work with you to make sure your next party is a great success.
Parties are restricted to club membership or sponsored by a member of PMCC.
Pool Party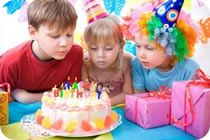 Pool parties are our most popular rental option. Please click here Packages to check out our rates for various pool party packages. We are sure one will fit your pool party needs.
Indoor Party (Upstairs)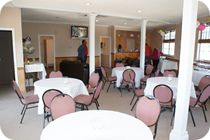 The upstairs room is available for private parties and includes
- Comfortable lounge area with a large TV, two comfortable sofas, and tables/chairs
- Balcony with tables and chairs overlooking the pool (if needed)
- Serving Bar for BYOB occasions
- Private bathrooms
- Please call for rates
Other Party Rentals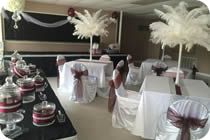 We can be very creative and flexible when renting out portions of the club. Below are recent rental examples at PMCC:
- Christmas parties
- Kids Sock Hop with DJ
- Prom Parties
- Family Reunions
- Company crawfish boils
- Tennis Tournaments
- Baby showers
- Award banquets
- Please call for rates